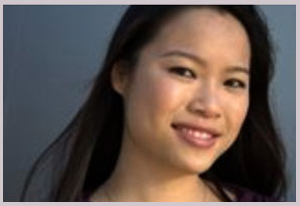 Clarissa Shan – Voice, Piano
Clarissa Shan earned her Masters and Doctor of Musical Arts in Vocal Arts at the University of Southern California (USC), under full scholarship, where she studied under Cynthia Munzer, Erie Mills, Raejin Lee, and Aram Barsamian. Her specialty major is Opera and Sacred Music. She is currently on the faculty as a vocal instructor at La Sierra University, and also teaches private and group voice classes as a Teaching Assistant at USC.  In addition to her busy schedule, she is also Choir Director at Emerson Unitarian Universialist Church and serves as a Soprano Soloist at the Glendale City Seventh-day Adventist Church.  While working towards her degree, she taught at several music schools on voice and intermediate piano to young children. Her notable awards include 1st places at the Redlands Bowl Young Artist Competition, and the Riverside Opera Guild Vocal Scholarship Competition, Grand Prize at the Brentwood Westwood Symphony Young Artist Competition, and top prizes at the California Women's Chorus Vocal Scholarship Competition and NATS-LA Gwendolyn Roberts Young Artist Competition. Ms. Shan has performed with the Brentwood Symphony, the Burbank Philharmonic, and performed in masterclasses with Michelle DeYoung and Vladamir Chernov. Clarissa has also performed multiple opera roles and solo concerts throughout Southern California. She has many years of teaching experience in both voice and piano; and is proficient in preparing students for Certificate of Merit.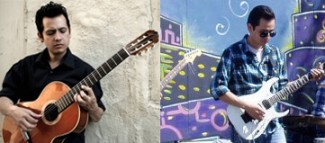 Juan Hernandez – Classical & Electric Guitar
Juan Hernandez began his guitar studies at a young age. In his many years of teaching, he has been successful in developing his beginner students in to confident-level guitarists. He received his Bachelor's and Master's degree from California State University Los Angeles where he was a recipient of the Friends of Music Scholarship under the tutelage of the well known guitarist Dr. Matthew Elgart of the celebrated Elgart/Yates Duo.
Apart from classical guitar, Juan is also an accomplished electric guitarist and instructs in rock and pop styles as he has participated in the modern music scene by playing in diverse rock and pop bands and has performed in various Hollywood venues such as The Whiskey, The Roxy, The Viper Room, and The Cat Club. He has attended workshops in which he studied advanced electric guitar techniques with rock virtuosos such as Joe Satriani, Tosin Abasi, Guthrie Govan, and Andy Aledort. He has also provided motivational and professional support to other bands and groups with music arrangement and the development of distinct musical styles.
Juan has performed in more than 50 guitar performances that include recitals and private events. He currently performs with the Orange County Guitar Orchestra, first guitar section.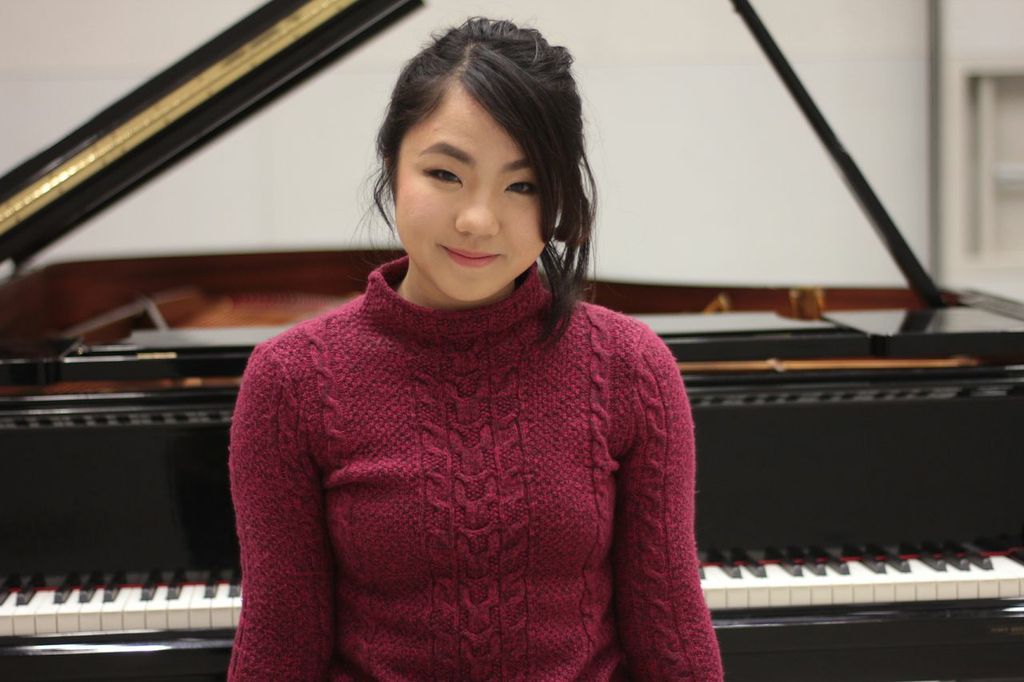 Clare Yeo – Piano
Ms. Clare Yeo made history in 2003 by becoming the youngest Singaporean ever to be admitted to the prestigious Julliard School of Music's pre-college division. Having developed a deep interest and passion for music at a tender age, Clare gave her debut solo recital and released her album, " Journey Through Music with Clare" at the age of 9. In June 2002, Clare was invited to perform at Richard Clayderman's sell out concert at The Singapore Indoor Stadium, where she dazzled an audience of 6000 with "miracle interpretations" of Clayderman's signature piece – Ballade Pour Adeline. Clare made her debut performance with an orchestra in September 2002, where she performed a full Mozart Concert with Cadenzas she composed. Since moving to the US in 2003, she has been invited to perform at venues such as Carnegie Hall and Lincoln Center. In April 2006, Clare was the youngest Singaporean to perform at the United Nations Headquarters in New York City. Her talents as a pianist also brought her numerous awards, such as The Singapore National Arts Council's Gifted Young Musicians' Bursary in 2003, and The HSBC Youth Excellence Award in 2004. Also a two time winner of The Juilliard School's Gina Bachauer Scholarship Piano Competition, she has also emerged as a top prize winner in other competitions such as the 7th New York Music Competition, and the New Jersey Young Pianist Competition in 2005.
Ms. Clare is a graduate of the prestigious California Institute of the Arts. She is an avid performer that spans across multiple genres and many collaborations. Clare also scores and performs on short films, such as Ambar Navarro's animated short Pet Shop, and can be heard performing on Stephanie Delazeri's Nikolai and the Butterfly. In addition to her piano instruction, she specializes in teaching young kids and is a voice coach collaborator.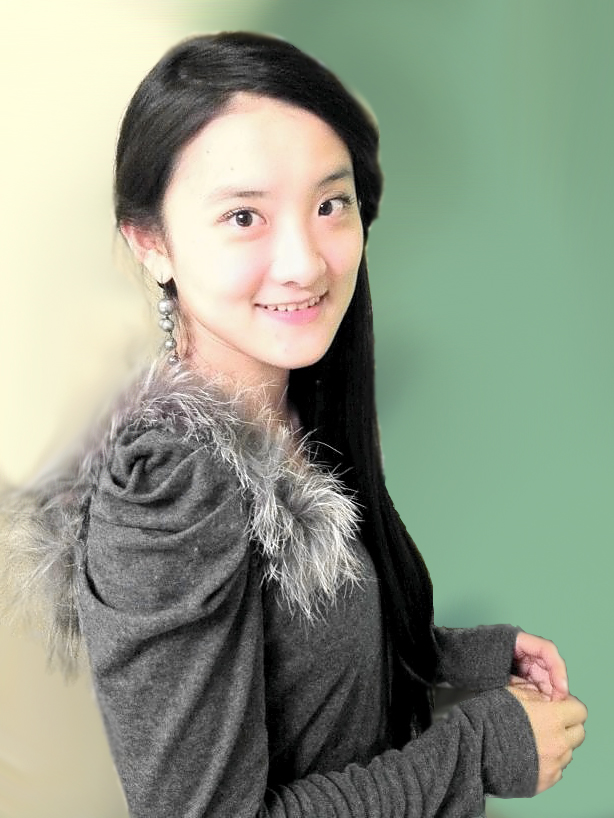 Jessica Chou – Piano

Jessica Chou, currently based in the Los Angeles community, is an active performer of both solo and chamber music. A native of Taiwan, Ms. Chou has worked with numerous world-renowned pianists and pedagogues such as Ivo Pogorelich, Konstantin Ganev, Alexander Kobrin, Boris Berman, Ruth Slenczynska, Vladimir Krainev, Barry Snyder, Arie Vardi, Hae Sun Paik, Gwyneth Chen, Alessio Bax, Jeffrey Swann, and Steven Mayer. Her many awards and honors received in the Chicago area include the Samuel and Elinor Thaviu Award in Piano Performance and the Lucy P. Cantrell Fund for Piano students. Ms. Chou has also participated and performed in many summer festivals such as Bowdoin International Music Festival, International Keyboard Institure & Festival at Mannes College, Aspen Music Festival and School, and Masterworkds Festival. A recent Master's graduate from Bienen School of Music at Northwestern University where she studied with Alan Chow, Ms. Chou is currently pursuing her studies of the Doctoral of Musical Arts at the Thornton School of Music, University of Southern California under the tutelage of Norman Krieger. Her former and current chamber music coaches include Elizabeth Buccheri, Sylvia Wang, Alan Smith, and Kevin Fitz-Gerald. In addition to being an artist and a performer, Ms. Chou devotes her time in teaching and greatly enjoys working as a teacher. Ms. Chou specializes in teaching students of all ages from age 3 and up (group and private lessons), including Young Musician's group classes. Jessica is a  member of the Music Teachers' Association of California (MTAC).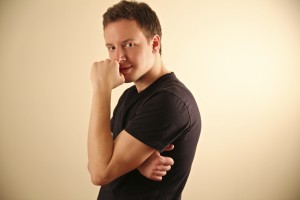 Valery Goldes – Piano
Valery Goldes has played the piano since the age of 7 until eventually working his way up to studying the piano at the Juilliard School in New York. As a performer, Valery has played with many orchestras worldwide such as the Israel Philharmonic under the baton of world-renowned conductor, Zubin Mehta, Jerusalem Symphony Orchestra and Orchestra of the Hochschule fur Musik und Theater, amongst others. Valery is also a pop artist. His debut song, Cinderella – Special Girl, became a viral hit on social media and was viewed more than a million times on You Tube. As an instructor, Valery's passion has always been to share his music knowledge and experience with his students. He has been teaching students of all ages and believes in being not only an instructor, but also a mentor to all of them. His passion is to expand their knowledge and inspire them to be creative in their craft. Valery specializes in piano, composition, songwriting, and improvisation.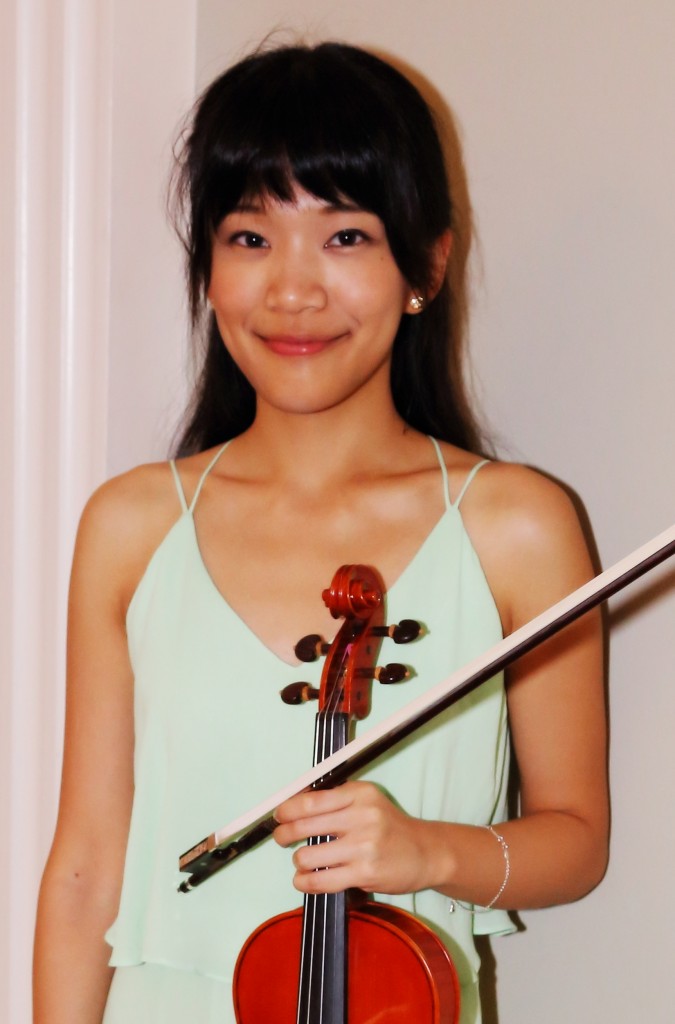 Hannah Chen – Violin, Viola & Piano

Hannah Chen is a classically trained pianist and violinist, raised in Taiwan. She is a member of the Music Teachers' Association of California (MTAC). At the National Taiwan Normal University, she was trained by primarily three well-known violinists: Professors Chia-Hong Liao , Keng-Yuen Tsen, and Nai-Yuan Hum. After her move to California, she has attended many masterclasses with renowned musicians, including Katia Popov, Moni Simeonov, David Lisker, and performed with the Avalon quartet. Throughout her music career, Hannah has a garnered performance experience with various orchestras, chamber music, musicals, and pop concerts. She has won several competitions in violin and chamber music. She has studied with well-renowned artist Professor Henry Gronnier, the faculty of USC and the Colburn School of Music. She is a scholarship student at California State University, Long Beach, and was under the tutelage of renowned pedagogue Linda Rose. Ms. Hannah is an MTAC member and has been teaching strings and piano in private and group settings for several years to date.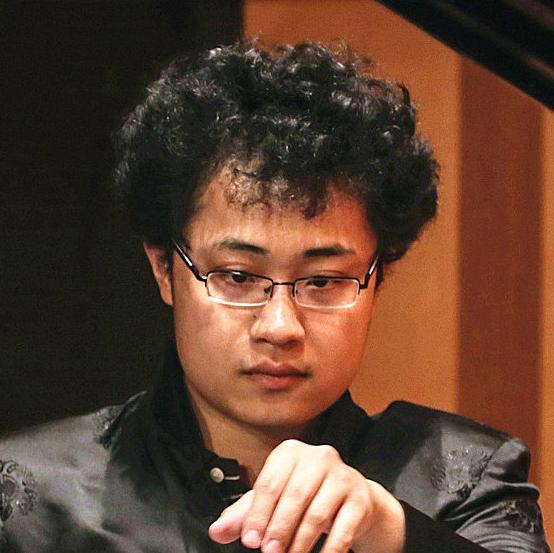 Yiming Zhang- Piano , Music Theory
Yiming Zhang is a concert pianist, recording artist, and music scholar. He received his doctorate degree in piano performance from Temple University, under the tutelage of Harvey Wedeen and Lambert Orkis. As a seasoned pianist, he performed in numerous solo and chamber music recitals in the United States and China. His notable performances include concerts at the Chicago Cultural Center, the Chinese Conservatory, Shandong University, Northeastern University, Nanjing and Shanghai Normal Universities, and performances through WFMT, a Chicago classical music radio station. He is currently the pianist of the Ge Gan-ru ensemble. Dr. Zhang recorded and will be releasing 3 CD's of Wang Lisan's complete piano works, and his article, History Plays a Joke, Wang Lisan's 1957 Metmorphosis was published by the International Journal of Contemporary Compositions. In the recent years, Dr. Zhang began a particular interest in Chinese contemporary piano music. As a music scholar and translator, his articles were published by numerous Chinese musical journals, including The Art of Piano, Music Lovers, and Philharmonic. He translated several books from English to Chinese, including Carl Czerny's On the Proper Performance of All Beethoven's Works for the Piano. Dr. Zhang plans to continue performing and teaching piano in the Southern California area.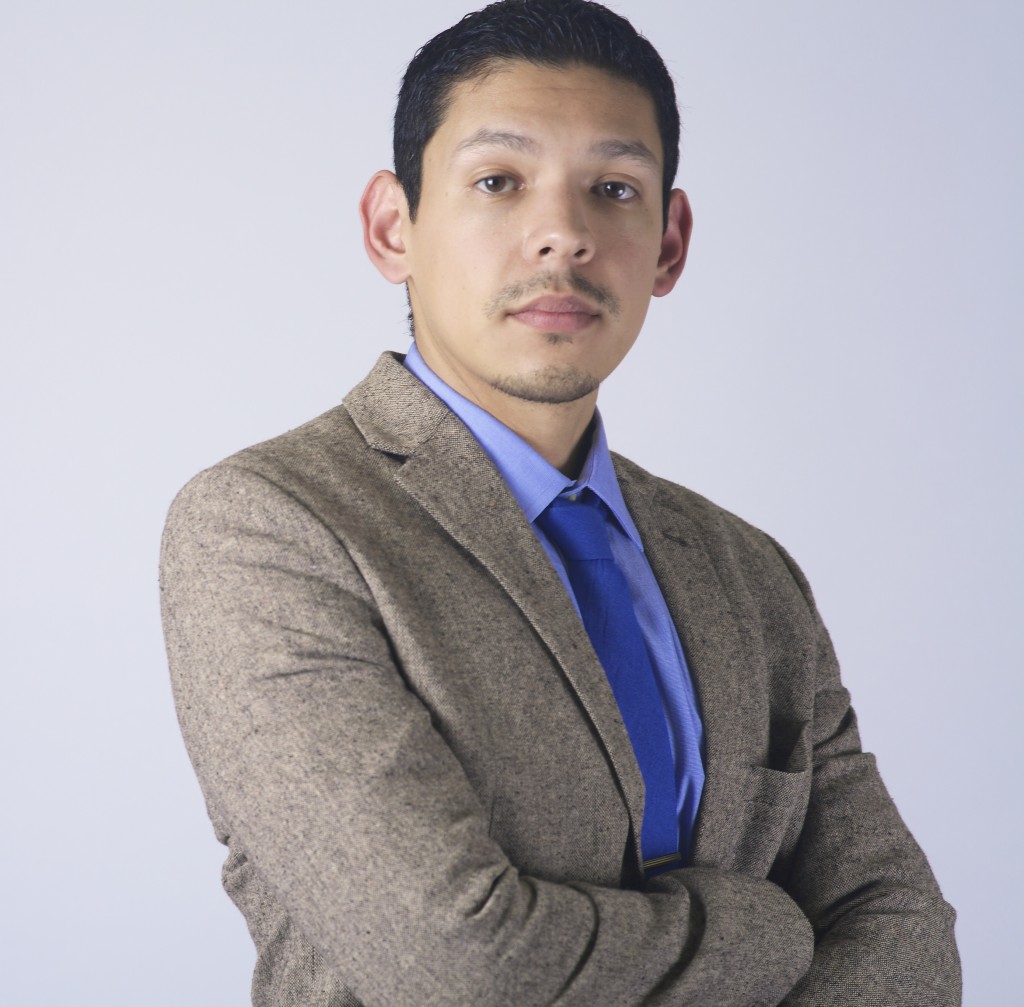 Ryan Luevano – Trumpet, Composition, Music History
 Ryan Luevano is a local composer, conductor, musician, and musicologist. He holds a Bachelors and Masters degree in Musicology from California State University, Long Beach – Cole Conservatory of Music, where he also worked as a teaching associate. As a classical/jazz trumpet player he has performed with tournament of Roses Honor band, the Pasadena Pops Orchestra, the Crown City Symphony, and in various musical theater productions. He performs regularly with his jazz band, The Crown City Combo, in various venues in the greater Los Angeles area.
In the field of music composition, Ryan is an avid composer, composing for various genres and ensembles. Among these genres, Ryan's specialty is composing new musical theater works. In 2010, he joined the Academy of New Musical Theater and with that organization, he composed his first musical theater piece, Shoot Ma!, which premiered at the Colony Theater in Burbank. Additionaly, in 2011 he composed his second musical, Experience Magic! A Musical Within a Magic Show, which premiered at the Sierra Madre Playhouse in 2012.
In addition to musical theater, Ryan has created a new market for himself – composing for magic shows. Since 2010, Ryan has been writing music for magic shows for many professional magicians from in infamous Magic Castle.  Ryan is currently writing a book on the use of music in the magical arts.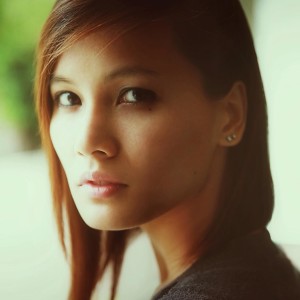 Yu-Ting Wu – Violin, Piano, Erhu

Born in Taichung, Taiwan, Yu-Ting Wu began studying violin with her father at the age of four. After settling in Maryland, she has performed regularly in orchestras since the age of ten. In 2008, she received a full scholarship to attend Towson University, where she served as concertmaster of their orchestra and studied with Dr. Jeffrey Howard. Well-versed in all styles of music, Yu-Ting has performed with the Baltimore chamber ensemble The American Virtuosi with cellist Dr. Cecilia Barzcyk at the Polish Embassy and Kosciuszko Foundation for the "American Tribute to Chopin" concert series; the Hank Levy Band and Towson Big Band, and Friday Night Book Club, among many others. Yu-Ting holds a Master of Fine Arts degree from the California Institute of the Arts for violin performance. She studied under instructor Mark Menzies where she served as concertmaster of the CalArts New Millenium Orchestra and New Century Players Ensemble led by Chris Rountree. Yu-Ting is a member of J.D. Hall and the Barry White Ultimate Orchestra, Zamira Quartet, Lyras Enterprises, American Youth Symphony, Center Stage Opera, Waraynon Initiative Network Orchestra, and folk band Brother, Sister.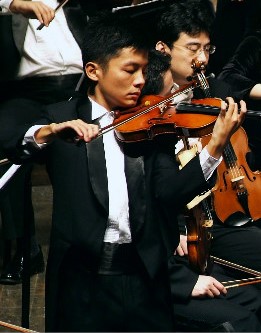 Shenhua Hu – Violin
Shenhua Hu, a professional violinist,  was a concertmaster of the Shenzhen Symphony Orchestra for seven years. He has performed in several countries such as Germany, France, Italy, Hong Kong, Macao, Taiwan, Malaysia, Indonesia, India, Thailand, and Singapore, performing as the first violin chair of the Shenzhen Orchestra. He has also collaborated with several famous musicians, such as world renowned pianists Lang Lang and  Yuan Fang, violinists  Midori, Adam Lamoum, Zhang Le, Huang Bin, Li Chuanyun, and tenor vocalist Jose Carreras. He as organized several string quartets for the past decade, receiving high acclaim for his technique and performing skills. His other talents include transcribing music scores and giving solo violin concerts.
As an instructor, Mr. Hu has been teaching the violin for almost 10 years, providing his students of all ages his skills in bowing technique and performing virtuosity. He is known to be very patient and able to resolve difficult techniques for his students. He has experience in preparing his students for annual violin examinations and competitions, several of them winning first prize.
Mr. Hu received his Bachelors degree from the Central Conservatory of Music in China; and is now living in California, where he garnered a Graduate Certificate at the University of Southern California, under the tutelage of Professor Suli Xue.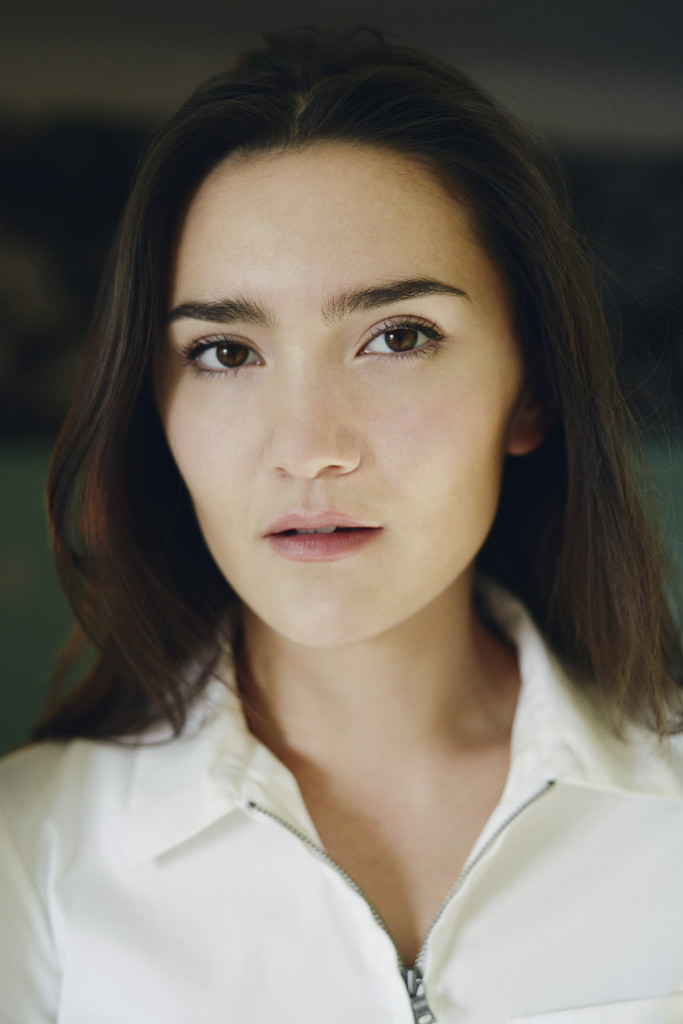 Jett Kwong Kelly – Voice, Guzheng, Guqin, Ukelele
Jett Kwong Kelly began taking voice lessons at age 5. She has been in various choirs and continued lessons at a voice studio in Denver, performing pop, R&B, and musical theater. She attended high school at Denver School of the Arts as a vocal major, where she began songwriting. Graduating early, she then attended Walt Disney's California Institute of the Arts, or CalArts, where she studied opera, jazz, songwriting, composition, and various music of the world. Along the way, she picked up instruments including guzheng, piano, and ukulele. She received her Bachelor's degree and is currently pursuing her career as a recording/performing artist.
Ms. Kelly is well versed in pop, jazz, R&B, classical, and has experience in the language and music of cultures including Chinese, Javanese, Balinese, Bulgarian, Turkish, Latvian, French, German, Spanish, Mexican, and Italian. Notable performances include The Music of Eric Whitacre at Carnegie Hall, a solo residency in Shanghai, China, and her band, Hooded Eyes, at the Troubadour. Her debut EP is expected in Fall 2015.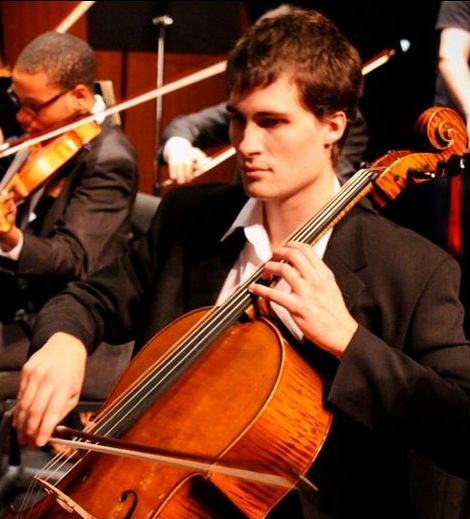 Thomas Lovasz – Cello

A native of Pecs, Hungary, Thomas began playing the cello at the age of 8, inspired by his mother, a choir director and music teacher. By the age of 14, he won several regional music competitions and was accepted to the Bela Bartok Secondary School, the Preparatory School of the Franz Liszt Academy of Music in Budapest, Hungary. He won top prize at the Janos Starker National Cello Competition in 2006, received his BM degree in Cello performance at the University of Pecs and completed his Master's degree at California State University, Northridge. Mr. Lovasz has performed with famous artist such as John Williams, John Clayton, Zoltan Kocsis, Kristof Barati and Istvan Vardai in different venues, including the Palace of Arts and the Franz Liszt Academy of Music in Budapest, Hungary, the St. Thomas Church in Leipzig, Germany, and the Dorothy Chandler Pavilion in Los Angeles. He has also played in the Chamber Orchestra of the Hungarian National Philharmonic Orchestra, the American Youth Symphony, YMF Debut Orchestra, Golden State Pops Orchestra, and, as a principal cellist, in the Symphony of the University of Pecs, and in the CSUN Symphony. As a teacher, he enjoys sharing his experience with his students and expanding the love of music.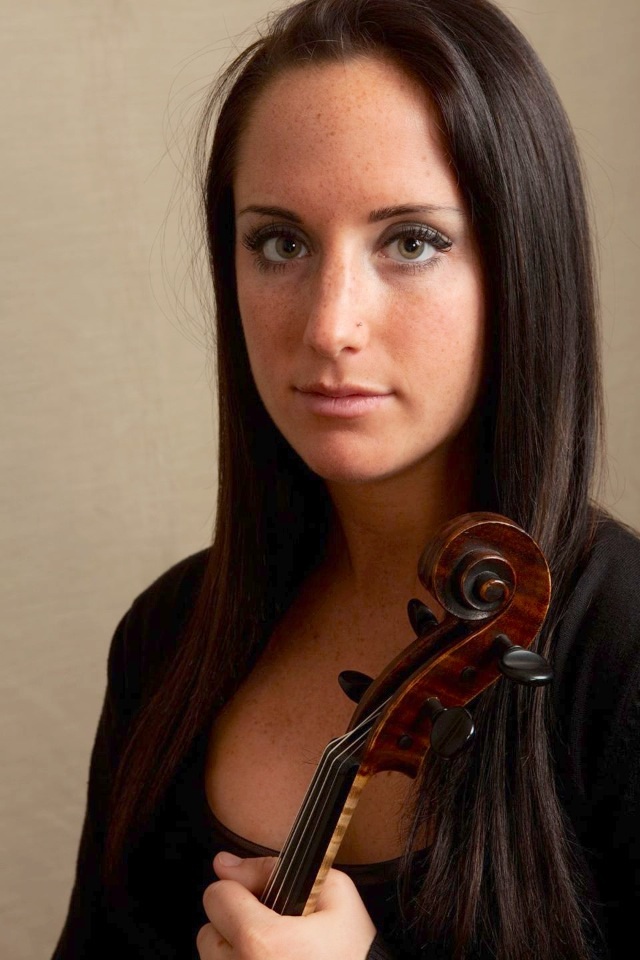 Corinne Sobolewski – Viola, Violin

Beginning her classical music studies at age 11, violist Corinne Victoria Sobolewski has achieved many accomplishments despite having started learning her instrument at a late age. She describes herself as a "pure bred violist," having started on viola and not violin. She began her studies with Philadelphia Orchestra violist, Che-Hung Chen and was later accepted into The Juilliard School of Music in New York. During this time, she participated in several trios, quartets, and quintets at school as well as the Pacific Music Festival, and the Aspen Music Festival in Colorado. After four years of study under the tutelage of renowned violist and violinist, Masao Kawasaki, Corinne graduated Juilliard with honors and pursued her graduate studies at the University of Southern California Thornton School of Music under full scholarship. An avid chamber and orchestral musician, Corinne has performed in many great concert halls in the world, including: Carnegie Hall, Avery Fisher Hall, the Walt Disney Concert Hall, as well as abroad in Japan and Italy. In 2011, she was accepted into the prestigious Pacific Music Festival in Sapporo, Japan, and sat as an assistant principal for almost the entirety of the festival. She is currently under the tutelage of violist, Che-Yen Chen. Corinne is proficient in teaching strings in private and group settings of all ages. In the future, Corinne plans to continue teaching students and also performing for a major symphony orchestra.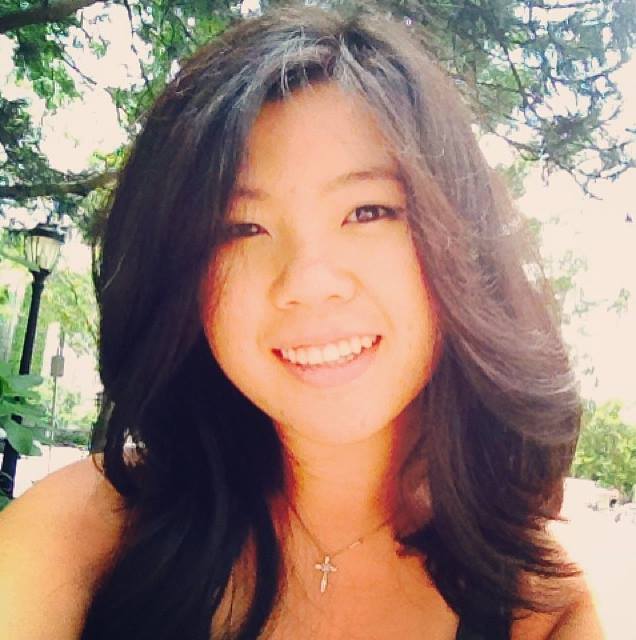 Kaiyun Wong – Piano, Violin
Born and raised in Kuala Lumpur, Malaysia, Kaiyun started playing the piano at the age of four. Having successfully completed all ABRSM levels in classical piano, she graduated from Berklee College of Music under full scholarship, majoring in her instrument. Exposed to various music at a young age, she gradually developed interest not only in Classical music, but also in Jazz, Pop, R&B, and Rock as well. While at Berklee, Miss Kaiyun had the privilege to study piano/keyboard with Steve Hunt, Yoko Miwa, Ross Ramsey, and Dave Limina. She had performed with the Women Musicians Network at the Berklee Performance Center as a keyboardist/arranger, and also at the Michael Buble Pocket Stage back in Malaysia. Kaiyun's passion in music has also led her to learn violin, clarinet, and voice lessons during her teen years, all of which were helpful in arranging and orchestration skills. In addition to her piano and theory teaching background, Kaiyun has been leading church choirs, and composing and arranging music for various events for several years.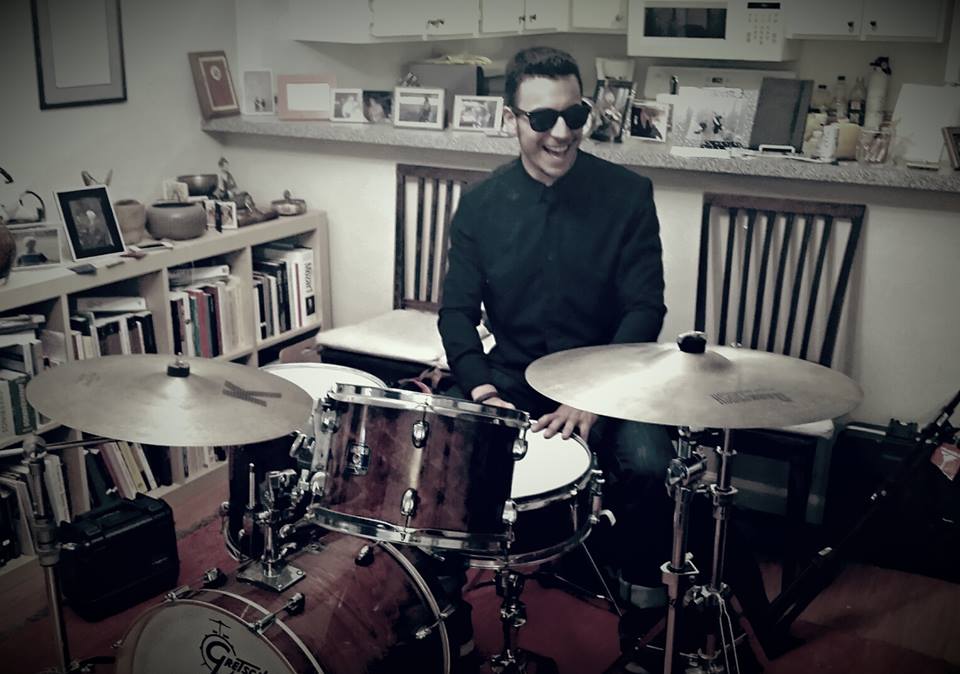 Rhythm Luna – Drums
Born with a name for music, Rhythm Luna began his music career at age 9 playing the violin. By 10, he had found his passion for the drums and has been playing ever since. Rhythm attended South Hills High School where he participated in a multi-award winning band and percussion ensemble, studying under Tony Nunez. His drumline ensemble won the World Championships in 2008. His college education was at Citrus College followed by Berklee College in Boston. He studied Jazz Performance, Electronic Production and Design under mentors Dave Weigert and Bertram Lehman. While in Boston, he helped run a collective of local electronic musicians, and hosted a weekly radio show. Following college, Rhythm has played and toured with high-ranking artists including Shwayze, Riff Raff, and Devin K. Playing a wide range of styles including jazz, gospel, hip-hop, pop, etc., he can be found playing various groups across the Los Angeles area. In addition to his drumming expertise, Rhythm is an avid producer and DJ, and has performed in various clubs and festivals around the country.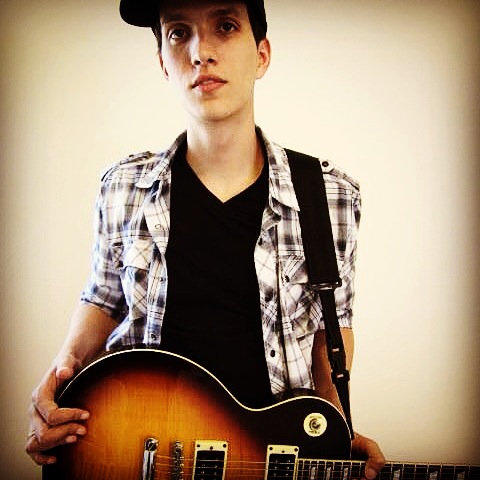 Vítor Melo – Acoustic & Electric Guitar

Vítor Melo is a Brazilian multi-instrumentalist, singer and composer based in Southern California. He started playing the guitar at the age of nine, influenced by his father, who had worked with music and taught his first chords. From the very beginning, Vítor was in contact with a broad variety of music styles, which made him develop into a highly versatile musician. He has been performing and working in different music groups and as a solo artist since his early teenage years. After being awarded scholarships in three different colleges, he moved to the United States to attend the Los Angeles College of Music Guitar Program. He graduated with the highest honors in the program and was hired to work and represent the Guitar Department while still a student. Vítor is a prolific musician and is part of several projects that range from upbeat funk rock to virtuosic jazz fusion. He performs all over Los Angeles on a weekly basis on original projects or as a sideman and session musician. Along with performing, he also has many years of teaching experience, having worked with students of all ages and levels.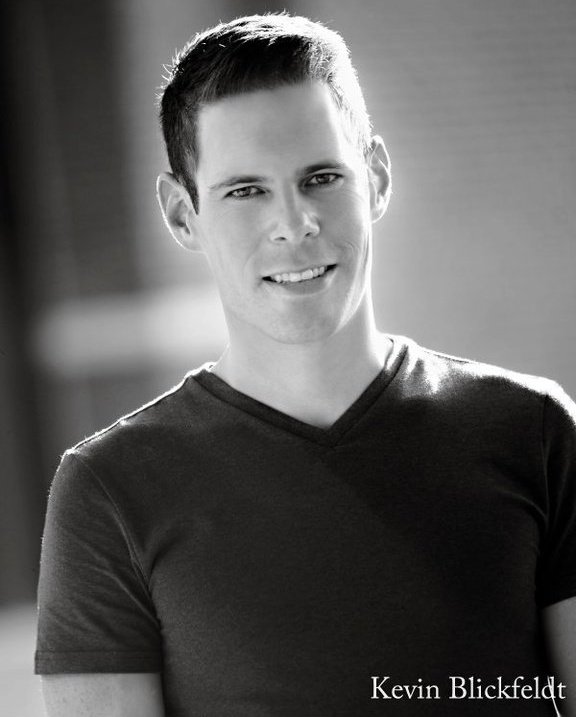 Kevin Blickfeldt – Voice, Piano

Kevin enjoys a rich and varied career that includes opera, musical theatre, oratorio, recital,  and concert works. Recent performance credits include El General in La Curandera, Maximilian in Candide with Opera Pasadena, & Prodigal Son with LA Opera's Britten 100/LA festival, among many others in his resume.
In 2011, Kevin won the prestigious Citadelle Aard at the 6th annual Alltech Voice Competition in Kentucky. As a master's student at Florida State, he sang the roles of Le Directeur in Poulenc's Les mamelles de Tiresias, Figaro in Rossini's II Barbiere di Siviglia, and Papageno in Mozart's The Magic Flute.
For three seasons, Kevin was an artist in residence at the Ohio Light Opera. Many of the productions he performed in were made into cast recordings on the Albany label, where he can be heard as a soloist. Kevin earned his doctorate degree from the University of Southern California.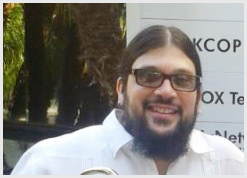 Jose Ruiz – Trombone
Jose Ruiz is a seasoned trombone player with 20 years of experience. He received his Bachelor's degree in Jazz Performance from Florida International University in Miami, FL.
Through the years, Jose has played with several noted artists in the Latin/Latin Jazz/Salsa/Latin Rock/Jazz/Funk/R&B/SKA/Reggae/Classical communities, proving his versatility.  Some of the artists with whom Jose has shared the stage include: Christian Castro, Eddie Santiago, Rey Ruiz, Lalo Rodriguez,Tito Nieves, Ismael Miranda, Lefty Perez, Arturo Sandoval, Nestor Torres, Paquito De Rivera, Richie Rey y Bobby Cruz, Tony Vega, Bobby Valentine, Tito Puente Sr., Tito Puente Jr., and Bill Watrous. In 2013, Jose won a Grammy award for recording the Best Tropical Album of the Year, "Retro."
In addition to playing, he is skilled in writing and arranging in a variety of genres.Also, he has 10 years of education experience teaching in the elementary, middle school, and high school levels, both privately and in the public sector. During this time, Jose has not only taught students in the classroom, but has directed school bands to successfully perform in their yearly evaluations.
​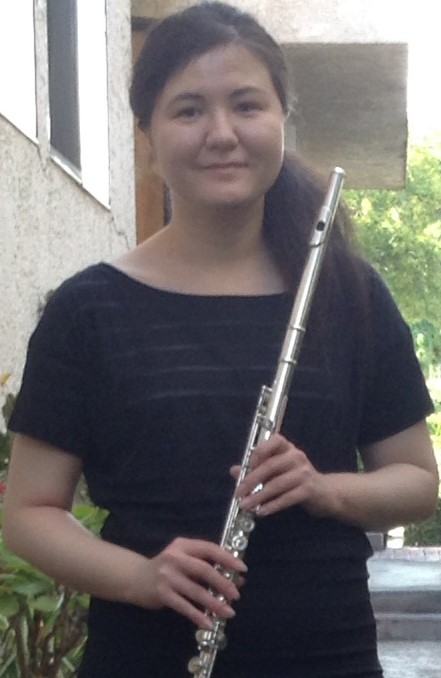 Alexandra Tseng Engen – Flute, Piccolo

As a biracial performer and composer, Alexandra Tseng Engen writes & performs music that calls attention to the identity struggles and conflicts multiracial people often face in society, contrary to the idealized image created by media. Her keen interest in new music and composition as a medium of expression developed during her undergraduate studies in flute performance at the University of California, Davis, where she decided to take on composition lessons, studying with Ross Bauer, Mika Pelo, Laurie San Martin, and Sam Nichols. In 2011, she wrote her first string quartet, Mixtures, which incorporated dissonance throughout the piece to symbolize the internal dissonance that mixed people, like herself, experience on a daily basis. Alexandra's goal, as a performer-composer, is to tell her story through writing the music she performs, and to inspire a new generation of musicians to express themselves through music as she has learned to do through her own.
Alexandra earned her Masters of Music degree in Flute Performance from the NYU Steinhardt: School of Performing Arts Professions, where she studied with world-renowned performer-composer, Robert Dick. She also specializes in teaching composition to young children.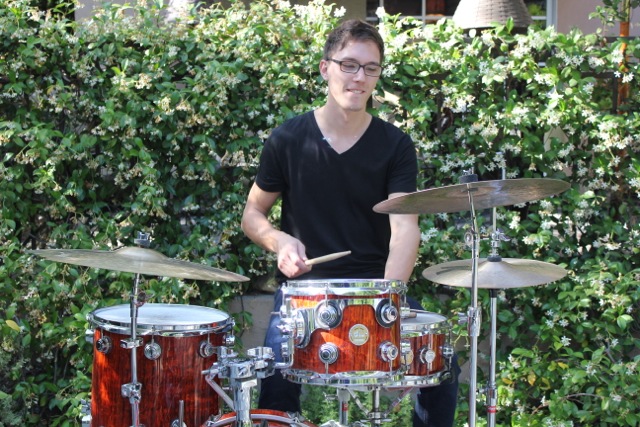 Till Richter – Drums, Percussion, Piano

Born in Braunschweig, Germany, Till started playing drums at the age of three and played his first professional gig at the age of nine with his father's band. He also learned piano since the age of six. Through his teens, Till continued to play in several high school and private music school bands in his hometown. He had the privilege of studying with Benny Greb, Jost Nickel, and Stephan Emig. He worked with renowned musicians Brad Rabuchin, Phil Bynoe, David Garfield, Joe Porcaro, Dorian Holley, Richie Garcia, and Pathik Desai. He recorded and performed with artists such as Alex Knolle, Jazzkantine, and Satellite View. He also participated and won the nationwide competition Jugend Musiziert as well as the Drumheads-Playalong contest.
Till attended the Los Angeles College of Music in Pasadena, earning a degree in Drum Performance. He founded the pop/rock band and Grammy U Amplifier Contest winner Bonavox, who released an EP at South by Southwest in March 2014. Till currently performs drums throughout Southern California, including music videos and live concerts. He teaches drum and piano lessons for all ages.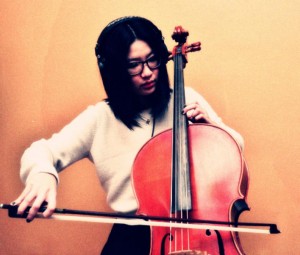 Charlotte Yap – Cello, Piano

Charlotte, a graduate of Berklee College of Music, is a performance and session cellist and has been playing for over 15 years. She started learning the piano at the age of 4 and began simultaneously learning the cello at age 6. Since her stint at Berklee College of Music, Charlotte has played in over 300 film and studio sessions, and on various albums including the string section for Dream Theatre, Solo for the Society of Composers recital and Berklee's Opera orchestra.
Charlotte has mastered classical piano and cello in Singapore. She was accepted into Singapore National Youth Orchestra at the age of 12, and has played in various orchestras including the National University of Singapore Symphony Orchestra, Saint Nicholas Girls' School String Orchestra. Charlotte has also held her own concert with her quartet – Deja vu and performed at many prime venues in Singapore such as Marina Bay Sands and Raffles Country Club. She has been teaching piano and cello consistently for 8 years and taught students of all ages. Charlotte currently teaches cello and piano and does session work for feature films and various bands around Los Angeles. Miss Charlotte teaches and trains students for the Associated Board of Royal School of Music (ABRSM).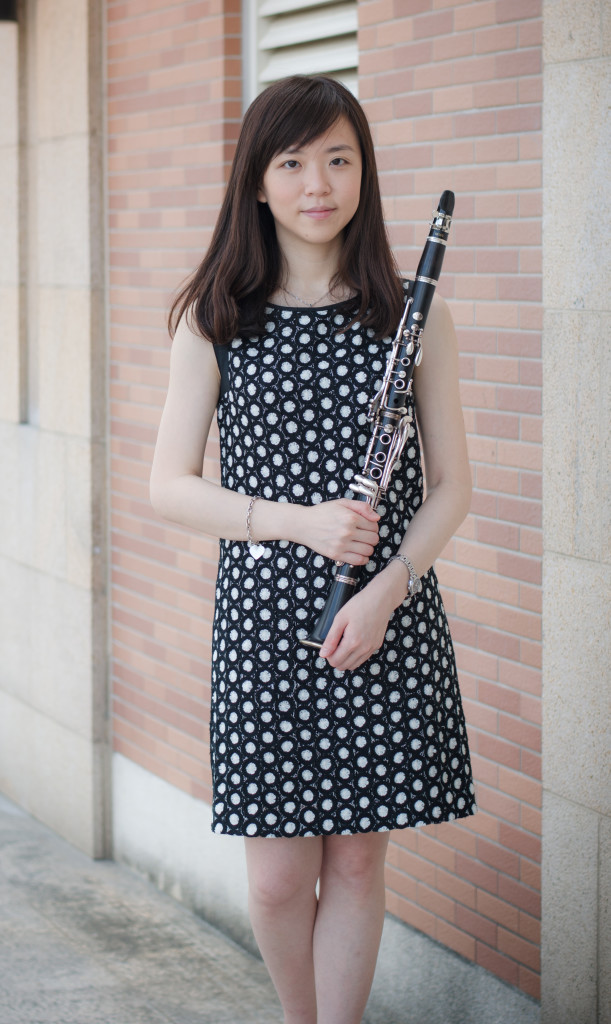 Pei-Ting Lu – Clarinet, Piano
Pei-Ting Lu, a native of Taiwan, began her musical studies at the age of 7. She moved to the U.S. to study clarinet performance at Interlochen Arts Academy under the tutelage of Dr. Nathan Williams. Miss Lu achieved her Bachelor of Music in Clarinet Performance from the University of Michigan under Prof. Daniel Gilbert. In addition, Pei-Ting completed her piano study as a secondary instrument with Prof. Katherine Collier. She recently finished her Master's of Music degree from Florida State University (FSU), having studied with Dr. Frank Kowalsky and Dr. Jonathan Holden.
A recipient of numerous awards, Pei-Ting won second prize in the Young Artist Concerto Competition at FSU. Recently, she received honors in the Music Teachers' National Association Young Artist Woodwind Competition. Not only does she perform as a soloist, Miss Lu is also an active chamber player. She has formed various chamber groups while studying in the U.S. and Taiwan. She won second prize in the Clarinet Quartet Competition at the International Clarinet Festival in Taipei, with her group.
Pei-Ting has been tutoring students of all ages in both piano and clarinet for many years. She focuses on fundamentals for both beginners & advanced students, and believes that enjoying playing music is the most important aspect for her students.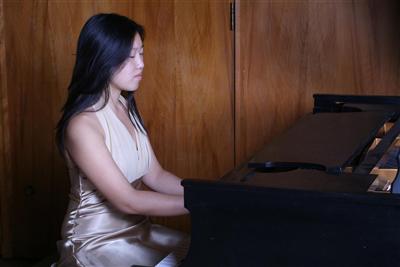 Crystal Lam – Piano
Crystal started playing the piano at a very early age. Upon graduation, she achieved her MTAC senior award  for Certificate of Merit. While majoring in her instrument at Whittier, she was very active in the music department by participating in several ensembles. She was a violinist in the string ensemble, and an alto in the college choir and chamber singers. Crystal was a music talent scholarship recipient for four years and received the Whittier College Honor for Outstanding Performance in Music three years in a row. Currently, she is a piano accompanist for the Whittier High School choir, and a music instructor for First United Methodist Church of Whittier's music & arts program for disadvantaged children. Along with her love for music, Crystal also has a great passion for teaching children and is currently pursuing higher education at USC.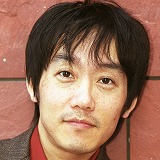 Ark Sano – Jazz Piano

Known as the pianist of the jazz band Black Note, Ark Sano is reputed as one of the top pianists on the jazz scene. As a Summa Cum Laude graduate and scholarship recipient of the Berklee College of Music with a major in Jazz and Composition, one of his highest achievements was when he became a finalist of The Thelonious Monk International Jazz Piano Competition. He has appeared in numerous recordings  with Black Note, and produced four albums, including "Jungle Music" and "Nothin But Swing." He has appeared in well-known Jazz Festivals at North Sea, Monterey, Montreal, and JVC. In addition to his talented jazz skills, Ark is a composer, music arranger, music director and conductor of the Japan Chamber Music Ensemble.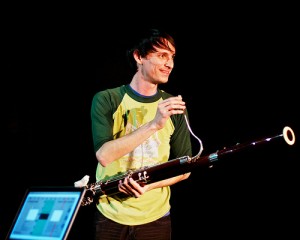 Jonathan Stehney – Bassoon, Contrabassoon, Oboe, English Horn, Clarinet, Saxophone
Jonathan Stehney is an active bassoonist whose focus is contemporary & experimental music. He has traveled throughout the United States as well as abroad performing new works for bassoon and contrabassoon. He had the great opportunity to work with new composers on new ways to write for the bassoon, as well as working with known composters such as Sofia Gubaidulina, Pierre Boulez, Peter Eoetvos, Olga Neuwirth, James Tenney, Mark Menzies, Karlheinz Stockhausen, among others. Jon's studies have brought him abroad several times where he studies extensively with Pascal Gallois, Paul Riveaux, and the EIC. He received his BFA in performance from Cal Arts in 2004, where he currently works as the adjunct bassoon teacher. He followed with his Master's degree and PSD from SFCM, and is finishing his DMA at SUNY Stonybrook. Jon also plays oboe, english horn, saxophone, and clarinet frequently for various orchestras and musical theater pits.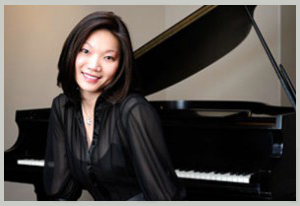 Annie Chen – Piano
Annie Chen is the co-founder of 88 Keys Music Academy in Arcadia, California. She received her Bachelor and Master of Music degrees in Piano Performance from the University of Southern California, where she studied with Nancy Bricard, Bernandene Blaha, and James Bonn. Ms. Chen has performed in master classes with such world-renowned artists as Nelita True, Menahem Pressler, John Perry, Cecile Ousset, and Andre Watts. Privately she has also worked with Constance Keene, Cecile Ousset (Puycelsi, France), and Bernardo Segall. Ms. Chen's has earned many awards and honors such as first prize in the International Piano Concerto Competition of Washington D.C., the International Young Artist Peninsula Music Festival and numerous Music Teachers Association of California (MTAC) piano solo/chamber music competitions and scholarships. Ms. Chen is an active board member of the Music Teachers' Association of California-Los Angeles Branch, Music Teachers National Association, and California Association of Professional Music Teachers. Ms. Chen maintains an active schedule as a solo artist and keyboard collaborative performer. She is currently on the faculty at the Pasadena Conservatory of Music.  Ms. Chen also serves as a member of MTAC's Certificate of Merit Council.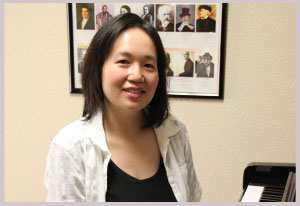 Carrie Lui-Deguzman – Piano
Carrie Lui-Deguzman is the co-founder of 88 Keys Music Academy in Arcadia, California. She earned her Bachelor of Science degree in Biochemistry, and a minor degree in Musicology at the University of California, Los Angeles. Years later, she achieved her Master of Music degree in Piano Performance at the University of Southern California. She studied under the keyboard instruction of Norman Krieger, Lucinda Carver, & Antoinette Perry. She has also performed in the masterclasses of Peter Feuchtwanger and Andre Laplante. Carrie has been teaching piano to students of all ages for over 20 years, preparing them for annual state music examinations and numerous piano competitions. Her many personal awards include first prize in the ESMMF Glendale Piano competition, first prize in the MTAC Memorial Scholarship competition, multiple awards from the Southwestern Youth Music Festival, top prizes in the Long Beach Mozart Festival, and the Los Angeles International Liszt competition. Aside from her musical career, she works as a Clinical Lab Scientist Specialist at the Ronald Reagan UCLA Medical Center. She has been an active member of the MTAC Los Angeles County Branch for over 15 years and currently serves as their Treasurer and co-branch chair of the Southern California Junior Bach Festival and chair of the LA Branch College Scholarship.
___________________________________________________________________________________________________
The 8 E's: 88 Keys' Goals to Musical Success
Every students' goal is to…
Educate
To learn music theory, music history; to develop sightreading and aural skills and to evaluate the student's progressive learning through the schools' unique curriculum: 8 Keys to Musical Achievement Program. State and nationwide evaluations are also offered: Certificate of Merit, Royal Conservatory Music Development Program, and ABRSM(Associated Board of the Royal Schools of Music) exams. There are opportunities to prepare for Music Competitions and AP Music Theory exams [high school students].
Express
To learn to develop musical skills in performance by guidance from 88 Keys instructors. By interpreting and understanding the music they learn, they will utilize music as a tool to evoke mood and passion.
Explore
To introduce other areas of music – jazz studies & improvisation , composition, conducting, offer workshops and group sessions on learning about today's music industry: i.e. digital sound media, midi programming, film scoring, music arranging, etc.
…but most of all:
Enjoy
To make music fun to learn, enjoyable, and to share the students' talent/skills with their friends & family. We expand students' performance skills through themed recitals and ensemble performances.
88 Keys Instructors will provide…
Experience
Staff consists of highly trained music teachers with strong musical backgrounds and 5 or more years of teaching and performing experience. They all come from reputable universities and conservatories.
Excellence
88 Keys instructors strive to provide the best possible education to students, and are able to adjust their teaching methods to cater each student's learning ability. However, if ever a student is not currently satisfied with their instructor,  arrangements can be made to learn from another one.
Evaluate
88 Keys instructors accesses each student's progress through annual evaluations. Students will be prepared by their instructor to accomplish elements of an instrument curriculum level and be evaluated every year.
Enthusiasm
Teachers have a passion for music! They love to share their musical expertise and knowledge and encourage their students to develop musical talent and creativity through careful guidance.