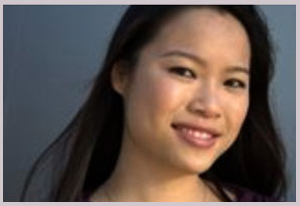 Clarissa Shan – Voice, Piano
Clarissa Shan earned her Masters and Doctor of Musical Arts in Vocal Arts at the University of Southern California (USC), under full scholarship, where she studied under Cynthia Munzer, Erie Mills, Raejin Lee, and Aram Barsamian. Her specialty major is Opera and Sacred Music. She is currently on the faculty as a vocal instructor at La Sierra University, and also teaches private and group voice classes as a Teaching Assistant at USC.  In addition to her busy schedule, she is also Choir Director at Emerson Unitarian Universialist Church and serves as a Soprano Soloist at the Glendale City Seventh-day Adventist Church.  While working towards her degree, she taught at several music schools on voice and intermediate piano to young children. Her notable awards include 1st places at the Redlands Bowl Young Artist Competition, and the Riverside Opera Guild Vocal Scholarship Competition, Grand Prize at the Brentwood Westwood Symphony Young Artist Competition, and top prizes at the California Women's Chorus Vocal Scholarship Competition and NATS-LA Gwendolyn Roberts Young Artist Competition. Ms. Shan has performed with the Brentwood Symphony, the Burbank Philharmonic, and performed in masterclasses with Michelle DeYoung and Vladamir Chernov. Clarissa has also performed multiple opera roles and solo concerts throughout Southern California.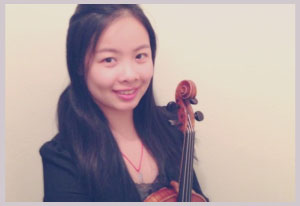 Janet Liang – Violin
Janet Liang is currently an active performer based in the Los Angeles Area. Born in China and raised by a musical family, Ms. Liang first began playing the violin at age of 6. Her professional training took place at the Shenyang Conservatory of Music in Shenyang, China.
As a soloist, Ms. Liang has performed internationally in both Canada and the United States. As an active chamber musician, she performed at the Chautauqua Summer Festival.
Ms. Liang's orchestra experiences include performances with the USC Thornton Symphony and Chamber Orchestra, Downey Symphony Orchestra, YMF Debut Orchestra, Chautauqua Music Festival Orchestra, Korean American Youth Symphony Orchestra, Nanaimo Symphony Orchestra, Burnaby Symphony Orchestra,  and Vancouver Academy Symphony Orchestra.
Ms. Liang received her Bachelor of Music degree at the Vancouver Academy of Music at the Thompson Rivers University in Vancouver, Canada, and Master of Music degree at the University of Southern California Thornton School of Music. Her principle teachers include Andrew Dawes, Robert Rozek, Alice Schoenfeld, and Henry Gronnier. Additionally, Ms. Liang has performed in master classes of renowned violinists Vadim Gluzman, pedagogues Roland and Almita Vamos, Glenn Dicterow, Sidney Harth, Nathan Cole, and Jacques Israelievitch.  Ms. Liang collaborates with colleagues in duo ensembles.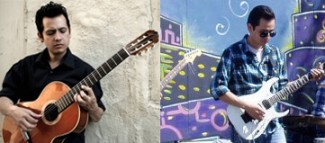 Juan Hernandez – Classical & Electric Guitar
Juan Hernandez has been a guitarist for over 20 years and has been teaching privately for more than 10 years. He pursued the study of  guitar in schools such as Santa Monica College and Los Angeles City College. He received his Bachelors and Masters degree from California State University Los Angeles where he was a recipient of the Friends of Music Scholarship under the tutelage of the well known guitarist Dr. Matthew Elgart of the celebrated Elgart/Yates Duo.
Mr. Hernandez' students have varied widely in age and music experience. He has been particularly successful in taking beginning students and transforming them into confident-level guitarists.  Apart from classical guitar, Juan is also an accomplished electric guitarist and instructs in rock and pop styles as he has participated in the modern music scene by playing in diverse rock and pop bands and has performed in various Hollywood venues such as The Whiskey, The Roxy, The Viper Room, and The Cat Club. He has also provided motivational and professional support to other bands and groups with music arrangement and the development of distinct musical styles.
Mr. Hernandez has performed in more than 50 guitar performances that include recitals and private events and he performs regularly at All Saints Episcopal Church in Highland Park.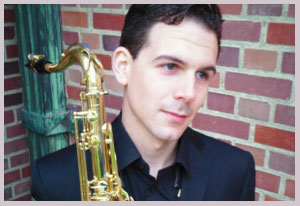 Michael Couper – Saxophone, Flute, Clarinet

Hailed by the New York Times for his "sweet intensity" and "insinuating smoothness," Michael Couper, saxophone, is a proponent of the advancement of saxophone repertoire to include new music, traditional music reinterpreted, and innovations in pop styles. Dr. Couper is a founding member of the critically-acclaimed Mimesis Ensemble, a group based in New York City that is dedicated to performing contemporary works. With the Mimesis Ensemble, he performs premieres in many venues across New York, including Symphony Space, Merkin Hall, and Carnegie Hall. Utilizing the saxophone, clarinet, and flute, Dr. Couper plays frequently for musical theater productions and studio recording sessions. He is an active teacher and performer in the community, with a private studio comprised of woodwind and music theory students, and positions at several local community music schools and conservatories. He holds degrees from the University of Southern California, the New England Conservatory, and San Diego State University and is a Conn-Selmer artist endorsing Yanagisawa saxophones.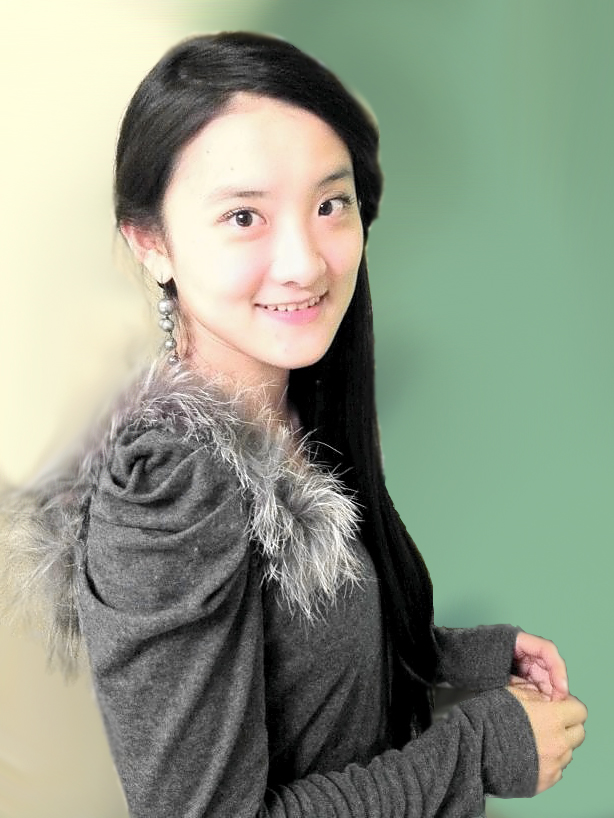 Jessica Chou - Piano

Jessica Chou, currently based in the Los Angeles community, is an active performer of both solo and chamber music. Ms. Chou has worked with numerous world-renowned pianists and pedagogues such as Ivo Pogorelich, Konstantin Ganev, Alexander Kobrin, Boris Berman, Ruth Slenczynska, Vladimir Krainev, Barry Snyder, Arie Vardi, Hae Sun Paik, Gwhyneth Chen, Alessio Bax, Jeffrey Swann, and Steven Mayer. Her many awards and honors received in the Chicago area include the Samuel and Elinor Thaviu Award in Piano Performance and Lucy P. Cantrell Fund for Piano students. Ms. Chou has also participated and performed in many summer festivals such as the Bowdoin International Music Festival, International Keyboard Institute & Festival at Mannes College, Aspen Music Festival and School, and Masterworks Festival. A recent Master's graduate from Bienen School of Music at Northwestern University where she studied with Alan Chow, Ms. Chou is currently pursuing her Doctoral of Musical Arts at the Thornton School of Music at the University of Southern California under the tutelage of Norman Krieger. Her former and current chamber music coaches include Elizabeth Buccheri, Sylvia Wang, Alan Smith, and Kevin Fitz-Gerald. In addition to being an artist and performer, Ms. Chou devotes her time in teaching and greatly enjoys working as a teacher.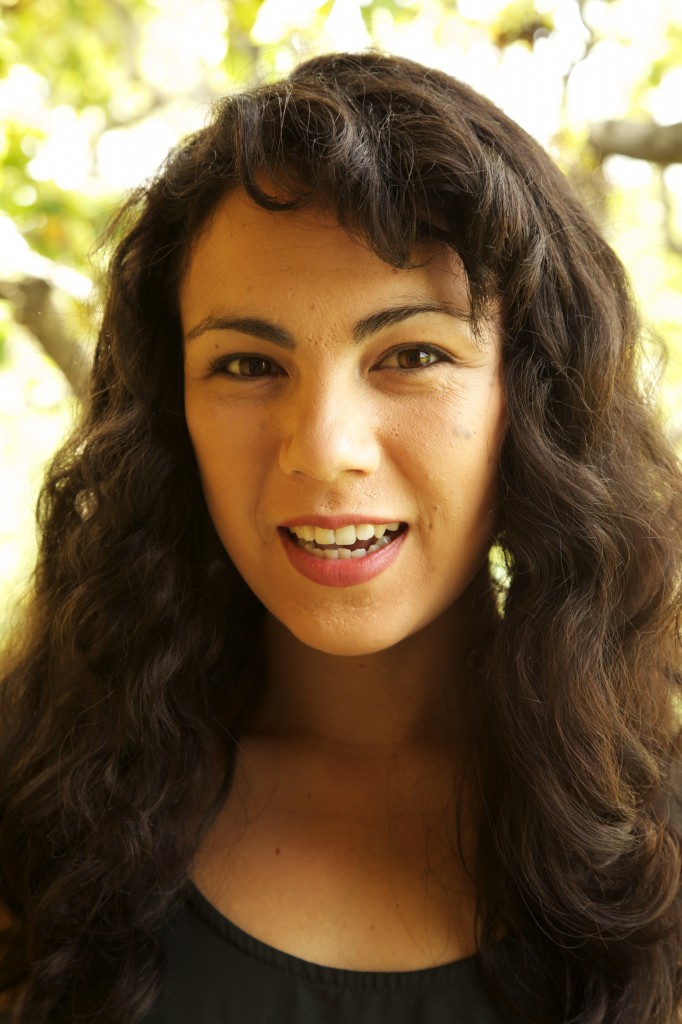 Micaela Tobin – Voice, Beginner Piano

Born and Raised in Pasadena, CA, Micaela Tobin has been studying voice for over 14 years.  Interested in Classical music since the age of 9, Micaela went on to study voice at the Los Angeles County High School for the Arts, where her passion for performing Opera bloomed.  She received her BA in Music with a concentration in Voice Performance from UCLA, where she had the opportunity to perform several leading and supporting roles such as Monica from Menotti's "The Medium," Barbarina from "The Marriage of Figaro," as well as perform alongside Annette Bening in UCLA Live's professional production of "Medea." Some of her instructors include Vladamir Chernov & Stephanie Vlahos. Upon graduation, Micaela began writing her own music, formed a trio, and moved to Seattle, WA. While in Seattle, Micaela released two albums and performed extensively with several New-Music groups.  After two years of teaching and creating music in the Pacific-Northwest, Micaela moved back to Los Angeles to pursue her classical training at the Master's level at Cal Arts.  She is studying towards an MFA degree in Voice Arts and Experimental Sound Practice.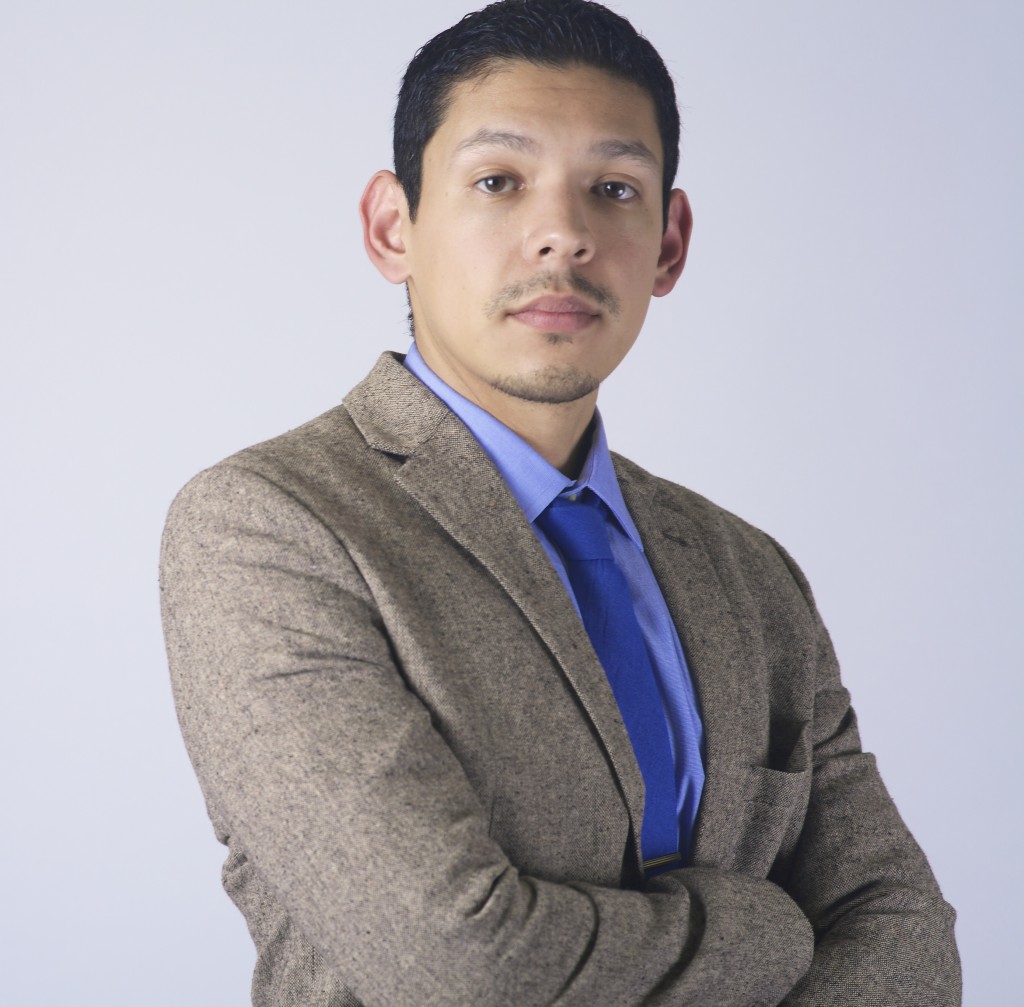 Ryan
Luèvano – Trumpet, Composition, Music History

Ryan Luevano is a local composer, conductor, musician, and musicologist. He holds a Bachelors and Masters degree in Musicology from California State University, Long Beach – Cole Conservatory of Music, where he also worked as a teaching associate. As a classical/jazz trumpet player he has performed with tournament of Roses Honor band, the Pasadena Pops Orchestra, the Crown City Symphony, and in various musical theater productions. He performs regularly with his jazz band, The Crown City Combo, in various venues in the greater Los Angeles area.
In the field of music composition, Ryan is an avid composer, composing for various genres and ensembles. Among these genres, Ryan's specialty is composing new musical theater works. In 2010, he joined the Academy of New Musical Theater and with that organization, he composed his first musical theater piece, Shoot Ma!, which premiered at the Colony Theater in Burbank. Additionaly, in 2011 he composed his second musical, Experience Magic! A Musical Within a Magic Show, which premiered at the Sierra Madre Playhouse in 2012.
In addition to musical theater, Ryan has created a new market for himself – composing for magic shows. Since 2010, Ryan has been writing music for magic shows for many professional magicians from in infamous Magic Castle.  Ryan is currently writing a book on the use of music in the magical arts.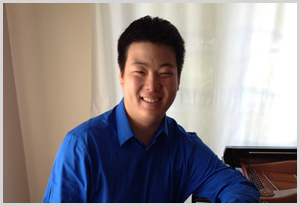 Vincent Yang – Piano
Beijing born Canadian pianist Vincent Yang received his Bachelors of Music from the University of Southern California under the tutelage of Dr. Stewart L. Gordon. Vincent is an accomplished performer whose recordings have aired on KUSC radio as well as NPR's From The Top. Vincent is also a top prize winner at numerous competitions. Prizes include the Grand Prize from the Los Angeles Liszt Competition in 2010, Glendale Piano Competition, and Torrance Symphony Competition. Vincent has received scholarships from the Musical Merit Foundation of Greater San Diego four separate times as well as scholarships from the Young Musician's Foundation and the Leni Fe Bland Foundation. As a teacher, Vincent has experience teaching beginning to advanced students and regularly prepares students for the Certificate of Merit program as well as other Music Teachers' Association of California sponsored events. Vincent is an active member of the Pasadena Branch of MTAC.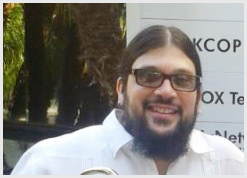 Jose Ruiz – Trombone
Jose Ruiz is a seasoned trombone player with 20 years of experience. He received his Bachelor's degree in Jazz Performance from Florida International University in Miami, FL.
Through the years, Jose has played with several noted artists in the Latin/Latin Jazz/Salsa/Latin Rock/Jazz/Funk/R&B/SKA/Reggae/Classical communities, proving his versatility.  Some of the artists with whom Jose has shared the stage include: Christian Castro, Eddie Santiago, Rey Ruiz, Lalo Rodriguez,Tito Nieves, Ismael Miranda, Lefty Perez, Arturo Sandoval, Nestor Torres, Paquito De Rivera, Richie Rey y Bobby Cruz, Tony Vega, Bobby Valentine, Tito Puente Sr., Tito Puente Jr., and Bill Watrous. In 2013, Jose won a Grammy award for recording the Best Tropical Album of the Year, "Retro."
In addition to playing, he is skilled in writing and arranging in a variety of genres.Also, he has 10 years of education experience teaching in the elementary, middle school, and high school levels, both privately and in the public sector. During this time, Jose has not only taught students in the classroom, but has directed school bands to successfully perform in their yearly evaluations.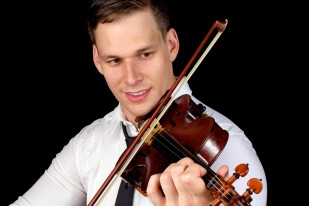 James Thompson – Viola, Violin
James Thompson started his musical career at the age of 2, on the piano, shortly afterwards moved to the violin, and most recently, the viola. He earned the Faith Court Scholarship for best classical musician, and later on the scholarship for best orchestral instrumentalist at the world renowned music conservatorium West Australian Academy of Performing Arts. Earning his first diploma (A.Mus.A) at the age of 14, and studying under well known string instructors such as Graham Wood, Paul Wright, and Margaret Blades, his music has taken him all around the world. He played at such places as the Australian High Commission in London, Rheingoldhalle in Mannheim, Ripon Cathedral, Dvorak Concert Hall in Prague, Disneyland in Paris, and opened the Australian Embassy in Berlin, all before the age of 18.
James has played in multiple trios, quartets, as a soloist, and many orchestral ensembles playing major concertos, symphonies, and musicals. He was the lead violist from the movie, The Golden Age. Recently, through his many musical endeavors, he has been granted a visa of Extraordinary Ability as a musician to enter the United States.
​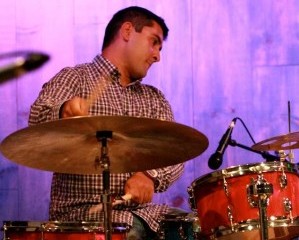 Amir Oosman – Drums, Percussion, Composition, Production Engineering

Amir Oosman is a drummer, world percussionist, composer, producer, engineer, and clinician. At the age of 20 he earned his Bachelors in Music from University of California Santa Cruz after brief studies at the Berklee College of Music. Recently, Amir earned his Masters in Music Composition and Music Performance from the California Institute of the Arts under the tutelage of David Rosenboom. Since then, Amir has relocated from the Bay Area to Los Angeles. He has earned numerous awards such as the winner of the D.C.I. Individual & Ensemble competition both in 2011 and 2012. His studies in world percussion range from North Indian tabla under Swapan Chaudhuri, Persian hand drums under Houman Pourmehdi, West African styles from Andrew Grueschow, and multi-focus percussion under Randy Gloss and David Johnson. Amir has an immense background in rudimental percussion having performed worldwide as a member of the Concord Blue Devils. In addition, he has extensive teaching experience both locally and internationally including countries such as Taiwan, Lithuania, Germany, Malaysia, England, Guatemala, and Indonesia. Currently, Amir performs around Los Angeles with multiple groups ranging from Jazz, Hip-Hop, R&B, World Music, Chamber, and Soul. He has achieved great success with composing for film, animation, dance, and television. In addition, Amir is an accomplished engineer/producer having engineered, mixed, and produced over 20 albums.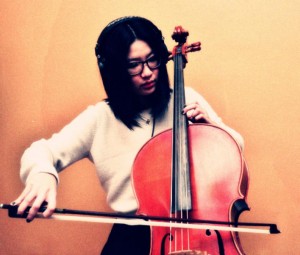 Charlotte Yap – Cello, Piano

Charlotte, a graduate of Berklee College of Music, is a performance and session cellist and has been playing for over 15 years. She started learning the piano at the age of 4 and began simultaneously learning the cello at age 6. Since her stint at Berklee College of Music, Charlotte has played in over 300 film and studio sessions, and on various albums including the string section for Dream Theatre, Solo for the Society of Composers recital and Berklee's Opera orchestra.
Charlotte has mastered classical piano and cello in Singapore. She was accepted into Singapore National Youth Orchestra at the age of 12, and has played in various orchestras including the National University of Singapore Symphony Orchestra, Saint Nicholas Girls' School String Orchestra. Charlotte has also held her own concert with her quartet – Deja vu and performed at many prime venues in Singapore such as Marina Bay Sands and Raffles Country Club. She has been teaching piano and cello consistently for 7 years and taught students of all ages. Charlotte currently teaches cello and piano and does session work for feature films and various bands around Los Angeles.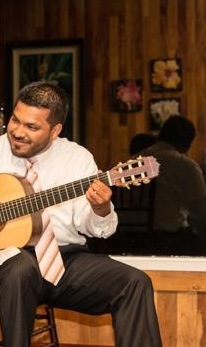 David Rosas Flores – Guitar

Originally from Los Angeles, David Rosas initiated his music studies at the age of 13 at the Universidad De Guadalajara in Mexico, where he studied classical guitar under Fernando Corona and David Mozqueda. After obtaining the degree of "Instructor de Musica", he then moved back to LA where he continued his studies at USC's Thornthon School of Music, studying under James Smith, Scott Tennant and Brian Head and graduating with a Bachelor of Arts in Classical Guitar.
David has performed in multiple concert halls in Mexico and the US as a soloist and with guitar ensembles. As an instructor he enjoys participating in the Special Needs Network's summer camp program for children with learning disabilities and providing private lessons to young people enthusiastic about music.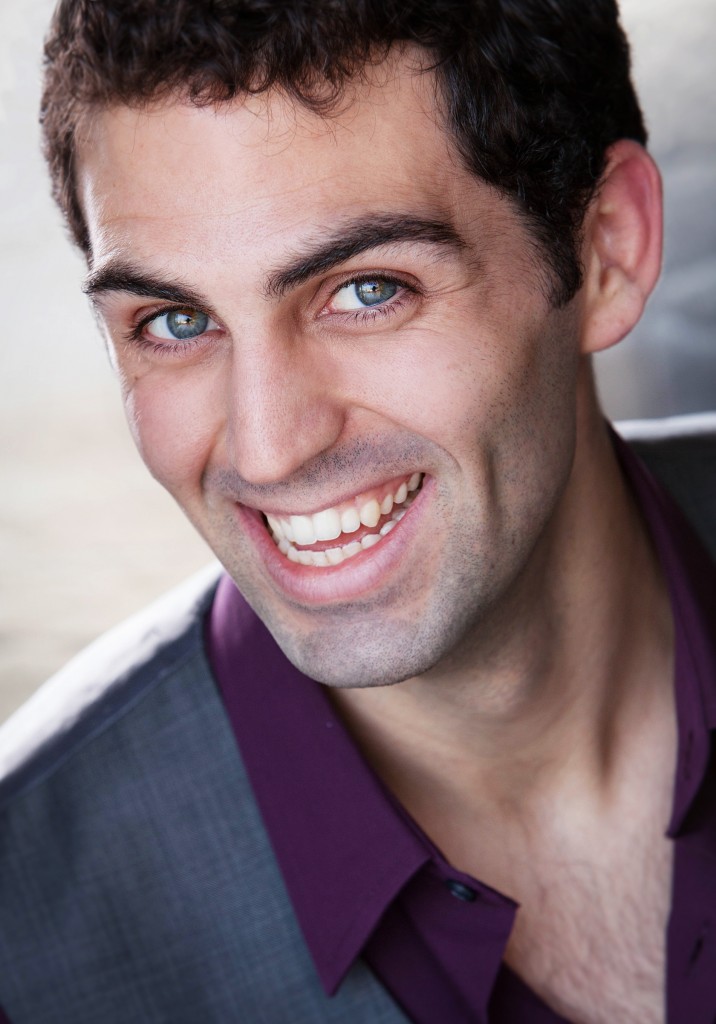 Benjamin Cortez – Voice, Flute

 Benjamin Cortez, tenor, has recently returned to Los Angeles after attaining his Master in Music at Indiana University under Carol Vaness. He received his Bachelor in Music from USC under Elizabeth Hynes. In 2012, he made his Opera Theater St. Louis Geraldine Young Artist debut as Pat in Alice and Wonderland. Roles he has performed include Bardolfo in Falstaff and Valzzachi in Der Rosenkavalier at Indiana University, Belfiore in La Finta Giardiniera with the Oberlin in Italy program, Monstatos in Die Zauberflöte at La Sierra University, Rinuccio in Gianni Schicchi and Mayor Upfold in Albert Herring at USC, King Kaspar in Amahl and the Night Visitors and Bill in A Hand of Bridge with the Chamber Opera of USC, Snout in Mid-Summer Night's Dream and Don Curzio in Le Nozze di Figaro at Aspen Opera Theater Center. Roles covered include Antonio in Das Liebesverbot, Male Chorus in The Rape of Lucretia which was performed in concert version at USC, and El Remendado at OTSL. He has done chorus work at ATOC and USC and performed in opera scenes productions for ATOC, USC Opera and USC Chamber Opera. He will be joining the Los Angeles Master Chorale this season as a core chorus member. He is an aspiring Opera Stage Director and currently works as a chorister, oratorio soloist, section leader, and voice instructor in the Los Angeles area.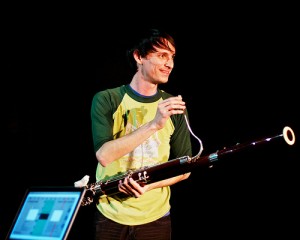 Jonathan Stehney – Bassoon, Contrabassoon, Oboe, English Horn, Clarinet, Saxophone
Jonathan Stehney is an active bassoonist whose focus is contemporary & experimental music. He has traveled throughout the United States as well as abroad performing new works for bassoon and contrabassoon. He had the great opportunity to work with new composers on new ways to write for the bassoon, as well as working with known composters such as Sofia Gubaidulina, Pierre Boulez, Peter Eoetvos, Olga Neuwirth, James Tenney, Mark Menzies, Karlheinz Stockhausen, among others. Jon's studies have brought him abroad several times where he studies extensively with Pascal Gallois, Paul Riveaux, and the EIC. He received his BFA in performance from Cal Arts in 2004, where he currently works as the adjunct bassoon teacher. He followed with his Master's degree and PSD from SFCM, and is finishing his DMA at SUNY Stonybrook. Jon also plays oboe, english horn, saxophone, and clarinet frequently for various orchestras and musical theater pits.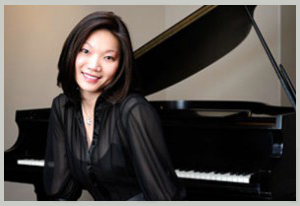 Annie Chen – Piano
Annie Chen is the co-founder of 88 Keys Music Academy in Arcadia, California. She received her Bachelor and Master of Music degrees in Piano Performance from the University of Southern California, where she studied with Nancy Bricard, Bernandene Blaha, and James Bonn. Ms. Chen has performed in master classes with such world-renowned artists as Nelita True, Menahem Pressler, John Perry, Cecile Ousset, and Andre Watts. Privately she has also worked with Constance Keene, Cecile Ousset (Puycelsi, France), and Bernardo Segall. Ms. Chen's has earned many awards and honors such as first prize in the International Piano Concerto Competition of Washington D.C., the International Young Artist Peninsula Music Festival and numerous Music Teachers Association of California (MTAC) piano solo/chamber music competitions and scholarships. Ms. Chen is an active board member of the Music Teachers' Association of California-Los Angeles Branch, Music Teachers National Association, and California Association of Professional Music Teachers. Ms. Chen maintains an active schedule as a solo artist and keyboard collaborative performer. She is currently on the faculty at the Pasadena Conservatory of Music.  Ms. Chen also serves as a member of MTAC's Certificate of Merit Council.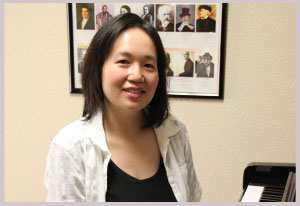 Carrie Lui-Deguzman – Piano
Carrie Lui-Deguzman is the co-founder of 88 Keys Music Academy in Arcadia, California. She earned her Bachelor of Science degree in Biochemistry, and minor degree in Musicology at the University of California, Los Angeles. Years later, she received her Master of Music degree in Piano Performance at the University of Southern California. She studied under the keyboard instruction of Norman Krieger, Lucinda Carver, & Antoinette Perry. She has also performed in the masterclasses of Peter Feuchtwanger and Andre Laplante. Her many awards include first prize in the Glendale competition, first prize in the MTAC Memorial Scholarship competition, multiple awards from the Southwestern Youth Music Festival, placements in the Long Beach Mozart Festival, and the Los Angeles International Liszt competition. Aside from her musical career, she works as a Clinical Lab Scientist Specialist at the Ronald Reagan UCLA Medical Center. She currently serves as Treasurer of the MTAC Los Angeles County Branch and devotes part of her time tutoring young kids.
___________________________________________________________________________________________________
The 8 E's: 88 Keys' Goals to Musical Success
Every students' goal is to…
Educate
To learn music theory, music history; to develop sightreading and aural skills and to evaluate the student's progressive learning through the schools' unique curriculum: 8 Keys to Musical Achievement Program. State and nationwide evaluations are also offered: Certificate of Merit, Royal Conservatory Music Development Program, and ABRSM(Associated Board of the Royal Schools of Music) exams. There are opportunities to prepare for Music Competitions and AP Music Theory exams [high school students].
Express
To learn to develop musical skills in performance by guidance from 88 Keys instructors. By interpreting and understanding the music they learn, they will utilize music as a tool to evoke mood and passion.
Explore
To introduce other areas of music – jazz studies & improvisation , composition, conducting, offer workshops and group sessions on learning about today's music industry: i.e. digital sound media, midi programming, film scoring, music arranging, etc.
…but most of all:
Enjoy
To make music fun to learn, enjoyable, and to share the students' talent/skills with their friends & family. We expand students' performance skills through themed recitals and ensemble performances.
88 Keys Instructors will provide…
Experience
Staff consists of highly trained music teachers with strong musical backgrounds and 5 or more years of teaching and performing experience. They all come from reputable universities and conservatories.
Excellence
88 Keys instructors strive to provide the best possible education to students, and are able to adjust their teaching methods to cater each student's learning ability. However, if ever a student is not currently satisfied with their instructor,  arrangements can be made to learn from another one.
Evaluate
88 Keys instructors accesses each student's progress through annual evaluations. Students will be prepared by their instructor to accomplish elements of an instrument curriculum level and be evaluated every year.
Enthusiasm
Teachers have a passion for music! They love to share their musical expertise and knowledge and encourage their students to develop musical talent and creativity through careful guidance.