ZHANMING "LEO" LIU – ACOUSTIC & ELECTRIC GUITAR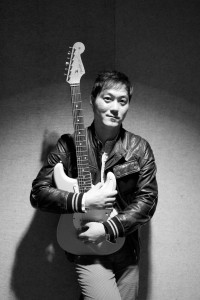 Zhanming "Leo" Liu is a professional and versatile guitarist. He has performed music from many genres including Blues, Funk, Pop, Rock, and Smooth Jazz. His skills came to light during his time as the lead guitar player for the well-received Wisconsin based original rock band, Benson Klemme. His abilities with the acoustic guitar also earned
him a spot performing vintage blues with Michael Ammons and The Water Street Hot Shots. This experience gave Liu the opportunity to represent the Grafton Blues Association at the 2015 International Blues Challenge, with guitar performances on Beale Street, in Memphis, Tennessee. Liu also was recognized for his composition skills when he was awarded the Michibago Music Teacher Association Contest in April 2015. Liu graduated from Lakeland College, Wisconsin, with a Bachelor of Arts degree after studying music performance. He enjoys teaching guitar and helping students discover the beauty of music.