RYAN LUEVANO – TRUMPET, COMPOSITION, MUSIC HISTORY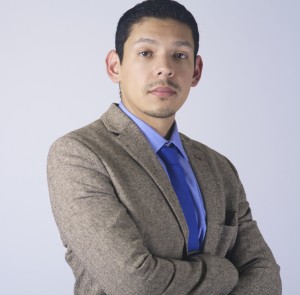 Ryan Luevano is a local composer, conductor, musician, and musicologist. He holds a Bachelors and Masters degree in Musicology from California State University, Long Beach – Cole Conservatory of Music, where he also worked as a teaching associate. As a classical/jazz trumpet player he has performed with tournament of Roses Honor band, the Pasadena Pops Orchestra, the Crown City Symphony, and in various musical theater productions. He performs regularly with his jazz band, The Crown City Combo, in various venues in the greater Los Angeles area.
In the field of music composition, Ryan is an avid composer, composing for various genres and ensembles. Among these genres, Ryan's specialty is composing new musical theater works. In 2010, he joined the Academy of New Musical Theater and with that organization, he composed his first musical theater piece, Shoot Ma!, which premiered at the Colony Theater in Burbank. Additionally, in 2011 he composed his second musical, Experience Magic! A Musical Within a Magic Show, which premiered at the Sierra Madre Playhouse in 2012.
In addition to musical theater, Ryan has created a new market for himself – composing for magic shows. Since 2010, Ryan has been writing music for magic shows for many professional magicians from the infamous Magic Castle. Ryan is currently writing a book on the use of music in the magical arts.