KEVIN BLICKFELDT – VOICE, PIANO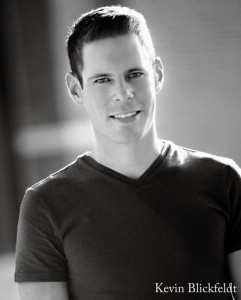 Kevin enjoys a rich and varied career that includes opera, musical theatre, oratorio, recital, and concert works. Recent performance credits include El General in La Curandera, Maximilian in Candide with Opera Pasadena, & Prodigal Son with LA Opera's Britten 100/LA festival, among many others in his resume.
In 2011, Kevin won the prestigious Citadelle Aard at the 6th annual Alltech Voice Competition in Kentucky. As a master's student at Florida State, he sang the roles of Le Directeur in Poulenc's Les mamelles de Tiresias, Figaro in Rossini's II Barbiere di Siviglia, and Papageno in Mozart's The Magic Flute.
For three seasons, Kevin was an artist in residence at the Ohio Light Opera. Many of the productions he performed in were made into cast recordings on the Albany label, where he can be heard as a soloist. Kevin earned his doctorate degree from the University of Southern California.
He also participated in the popular television show America's Got Talent.