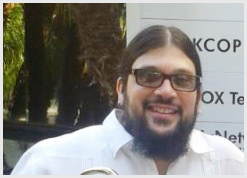 Jose Ruiz is a seasoned trombone player with 20 years of experience. He received his Bachelor's degree in Jazz Performance from Florida International University in Miami, FL.
Through the years, Jose has played with several noted artists in the Latin/Latin Jazz/Salsa/Latin Rock/Jazz/Funk/R&B/SKA/Reggae/Classical communities, proving his versatility. Some of the artists with whom Jose has shared the stage include: Christian Castro, Eddie Santiago, Rey Ruiz, Lalo Rodriguez,Tito Nieves, Ismael Miranda, Lefty Perez, Arturo Sandoval, Nestor Torres, Paquito De Rivera, Richie Rey y Bobby Cruz, Tony Vega, Bobby Valentine, Tito Puente Sr., Tito Puente Jr., and Bill Watrous. In 2013, Jose won a Grammy award for recording the Best Tropical Album of the Year, "Retro."
In addition to playing, he is skilled in writing and arranging in a variety of genres.Also, he has 10 years of education experience teaching in the elementary, middle school, and high school levels, both privately and in the public sector. During this time, Jose has not only taught students in the classroom, but has directed school bands to successfully perform in their yearly evaluations.