CHARLOTTE YAP – CELLO, PIANO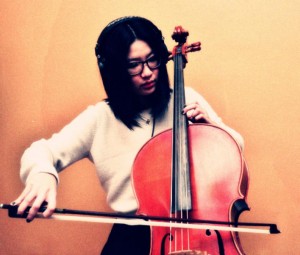 Charlotte, a graduate of Berklee College of Music, is a performance and session cellist and has been playing for over 15 years. She started learning the piano at the age of 4 and began simultaneously learning the cello at age 6. Since her stint at Berklee College of Music, Charlotte has played in over 300 film and studio sessions, and on various albums including the string section for Dream Theatre, Solo for the Society of Composers recital and Berklee's Opera orchestra.
Charlotte has mastered classical piano and cello in Singapore. She was accepted into Singapore National Youth Orchestra at the age of 12, and has played in various orchestras including the National University of Singapore Symphony Orchestra, Saint Nicholas Girls' School String Orchestra. Charlotte has also held her own concert with her quartet – Deja vu and performed at many prime venues in Singapore such as Marina Bay Sands and Raffles Country Club. She has been teaching piano and cello consistently for 8 years and taught students of all ages. Charlotte currently teaches cello and piano and does session work for feature films and various bands around Los Angeles. Miss Charlotte teaches and trains students for the Associated Board of Royal School of Music (ABRSM).