2015 Southwestern Youth Music Festival Winners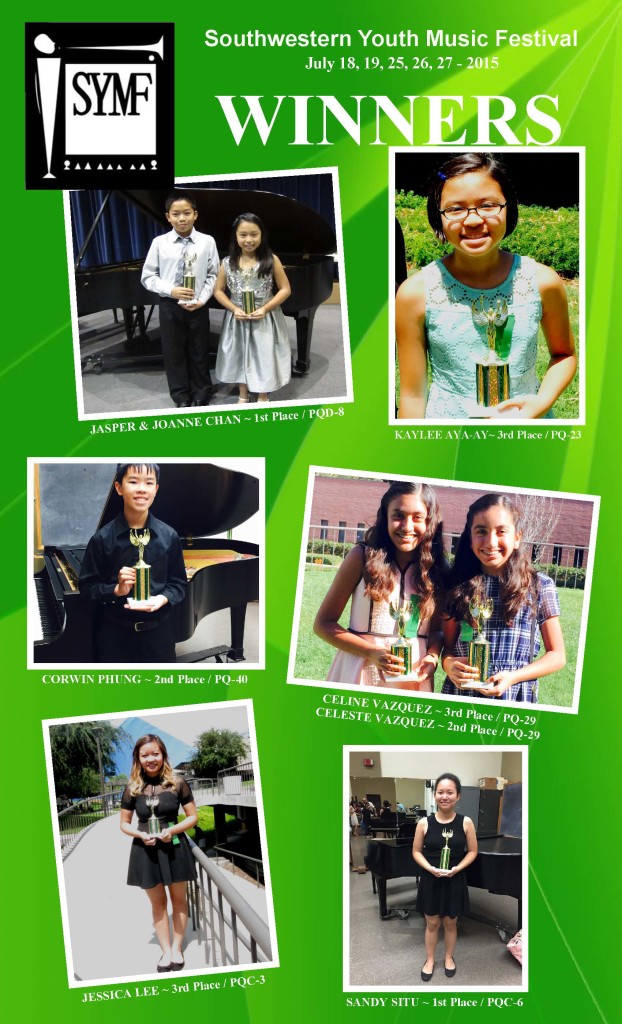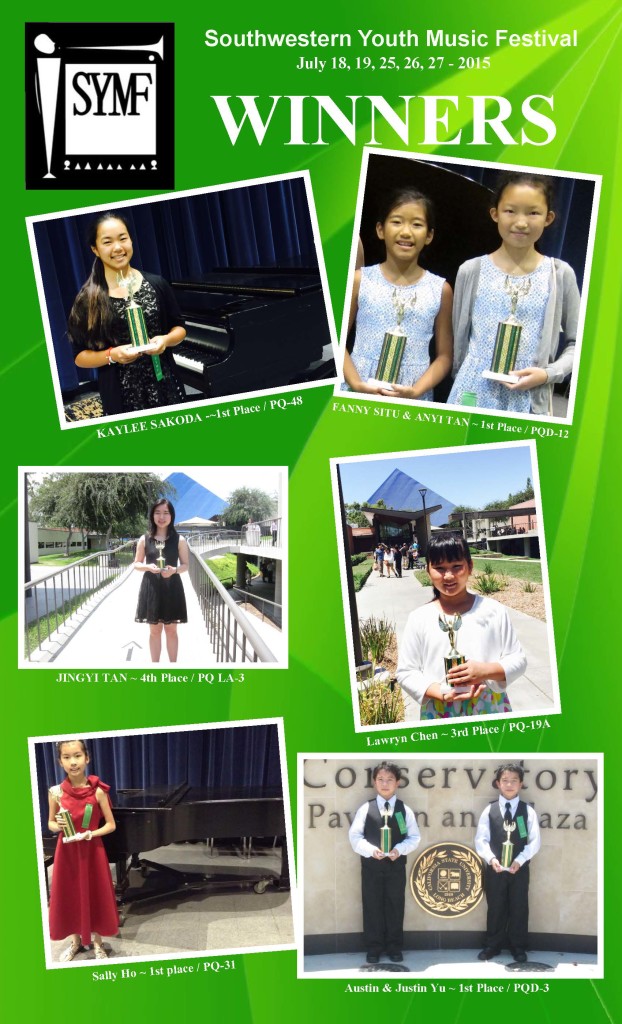 88 Keys Music Academy would like to acknowledge our students who participated in this year's Southwestern Youth Music Festival, held at California State University, Long Beach. Several hundred students from all over Southern California compete in this annual competition, featuring music categories for all major instruments, age groups, and genres. The picture (shown left) features our 2015 winners from various piano categories. Congratulations to them all!
For more information on how to get your child into competition for the Southwestern Youth Music Festival, contact us or give us a call at 626.445.5397!
You can also also get more information from the SYMF website.
The 2017 Festival will be held on the following dates:
2017 Festival Dates
California State University Long Beach (CSULB)
July 22, 23, 29, 30, 31